Captain Inu
Defender of The Inu Metaverse
Edutainment. Utility. Community
Captain Inu focuses on releasing utility in the form of a Captain Inu Swap, our in house dex. This is just a glimpse of what is about to be released, much more is coming in the future.
Captain Inu
Defender of The Inu Metaverse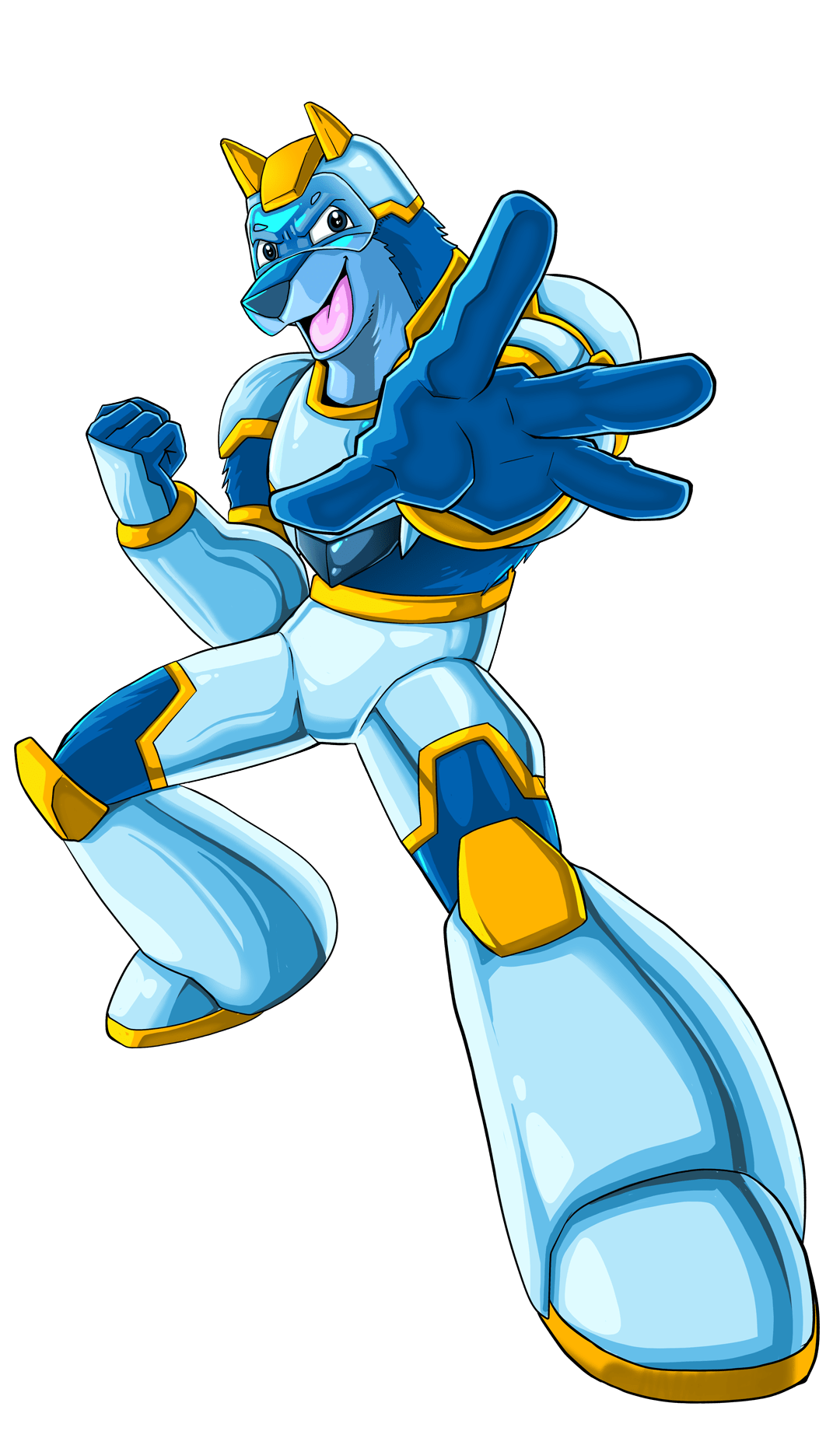 Disrupting the entertainment industry with the power of blockchain
At Captain Inu we see a future where the rise of web 3.0 will propel crypto to mainstream adoption.  
One of the challenges we see on this journey to adoption is a lack of understanding of blockchain technology and its many wonderful applications.
Entertainment is without a doubt the most powerful medium in existence to reach the masses. 
By bringing to life the most iconic worlds, stories & characters of web 3.0  through comics, games, music & animation, Captain Inu will be the vessel through which young & old can learn about cryptocurrency, web 3.0, NFT's & the Metaverse.
With an experienced team with backgrounds in blockchain research, digital marketing, finance, art & design, Captain Inu is building THE superhero franchise of web 3.0.
We invite you on a hero's journey to defend the Inu Metaverse…
Captain Inu Core Goals & Values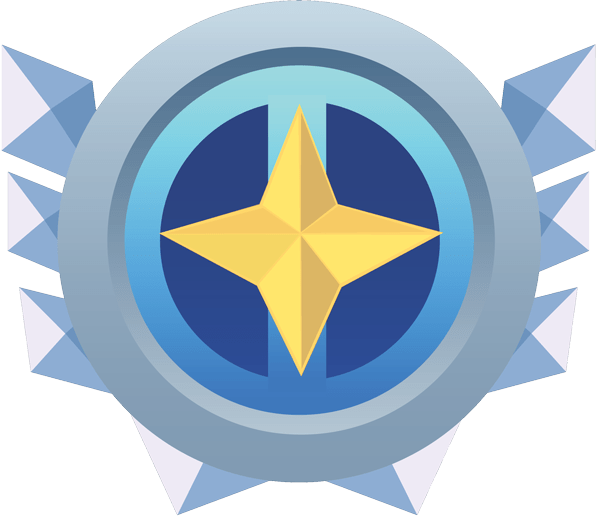 Entertain
Entertainment is the best medium to capture attention. Tech-focused projects are building the foundation of a decentralized web 3.0 , yet they often lack the relatability to reach the masses. Captain Inu aims to entertain first, educate about the benefits of decentralized technologies second. AAA quality Comics, Games & Animations created with passion, dedication and a love for storytelling will lay the foundation for the Captain Inu project.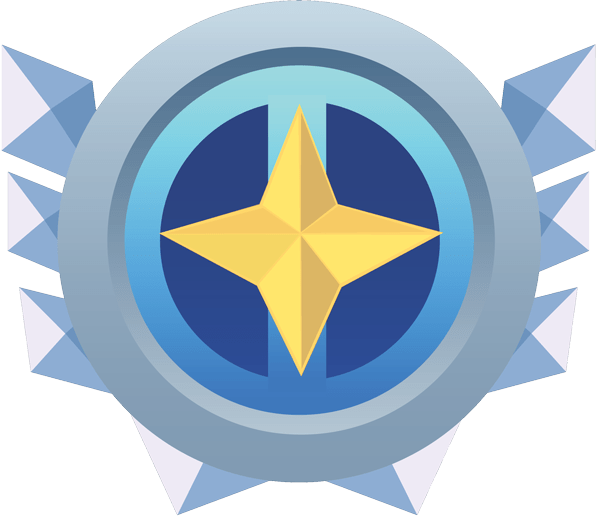 Educate
We will spark interest in blockchain technology through entertainment. We will present the benefits of decentralization and educate about practical applications of web 3.0 as it evolves. Through an open community culture we encourage exchange of experience & ideas in our channels. Educational Videos, FAQ's & Comics and a variety of other resources will make learning about blockchain technology a great experience.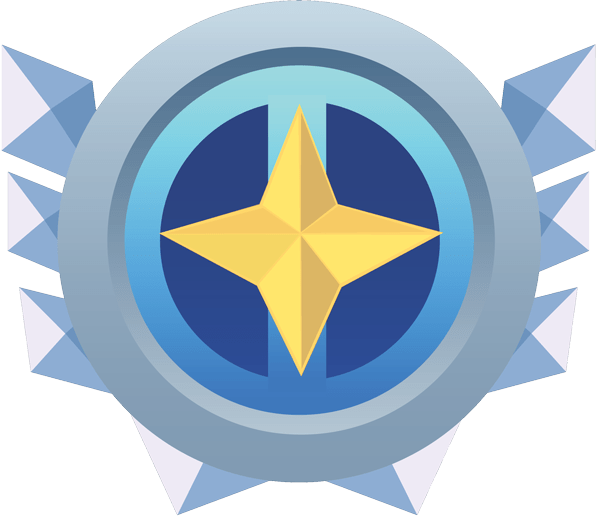 Empower
We believe empowering the individual is the ultimate goal of decentralization. Through entertainment and education Captain Inu is building the foundation for a new generation of web 3.0 users to empower themselves and others through the use of blockchain technology.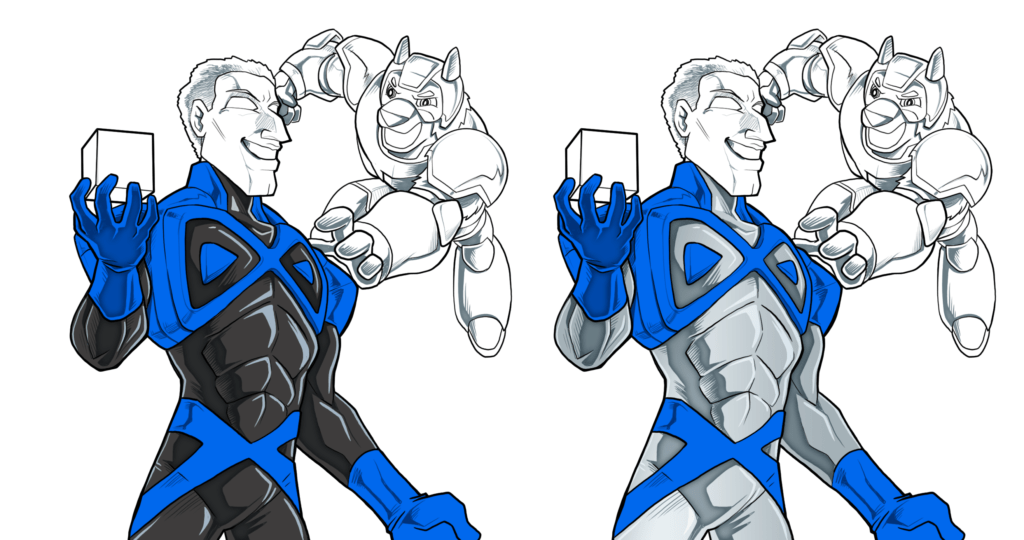 The first chapter on our mission to disrupt the entertainment industry through the power of blockchain  is the production of a AAA quality comic book. Inspired by crypto & meme culture, Captain Inu will represent this space on a global stage.
We tell a story about hope and heroism in a world where we explore the pitfalls of centralized power and the dark side of the digital age. 
Captain Inu comic book will be released as an NFT with the option of physical copies delivered to your doorstep.
The comic book story is the core building block of the Captain Inu mission.
Powered by $CPTINU. 
Find the latest Captain Inu reviews from top crypto youtube influencers!
Find the latest Captain Inu apparel via his very own store!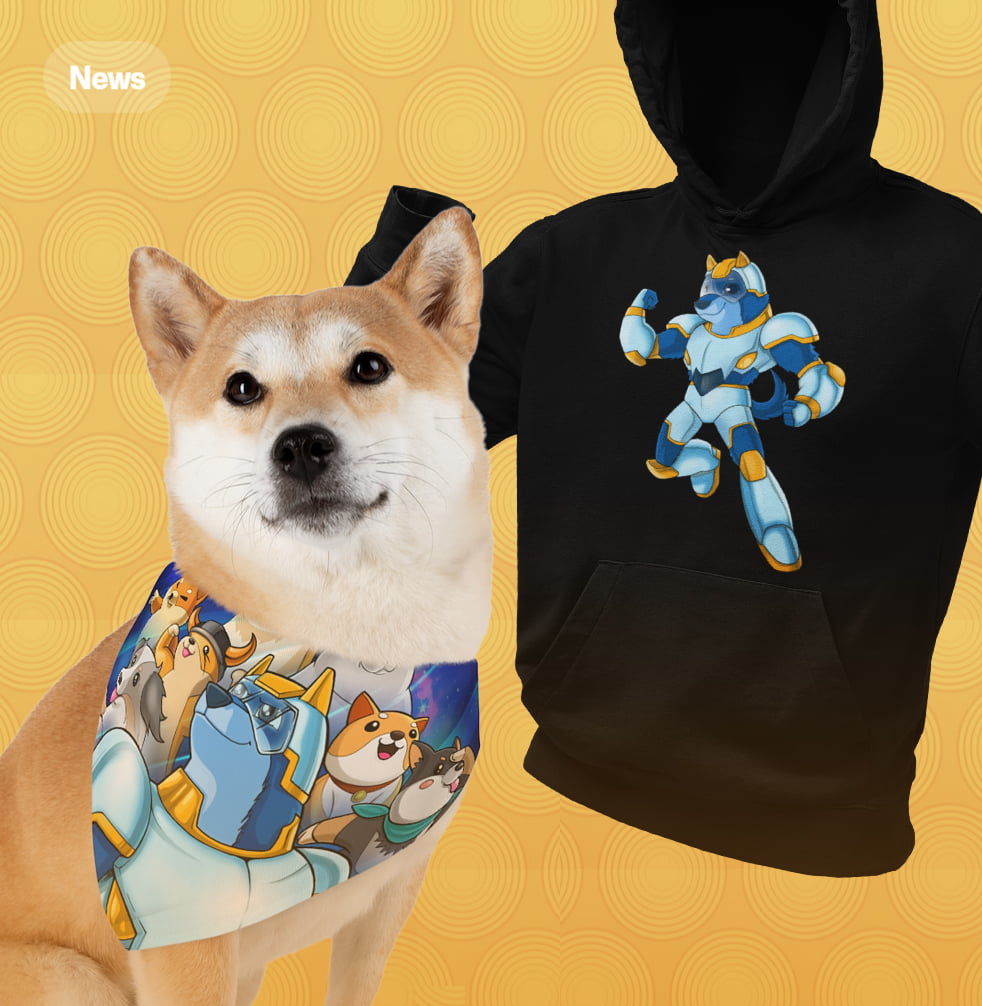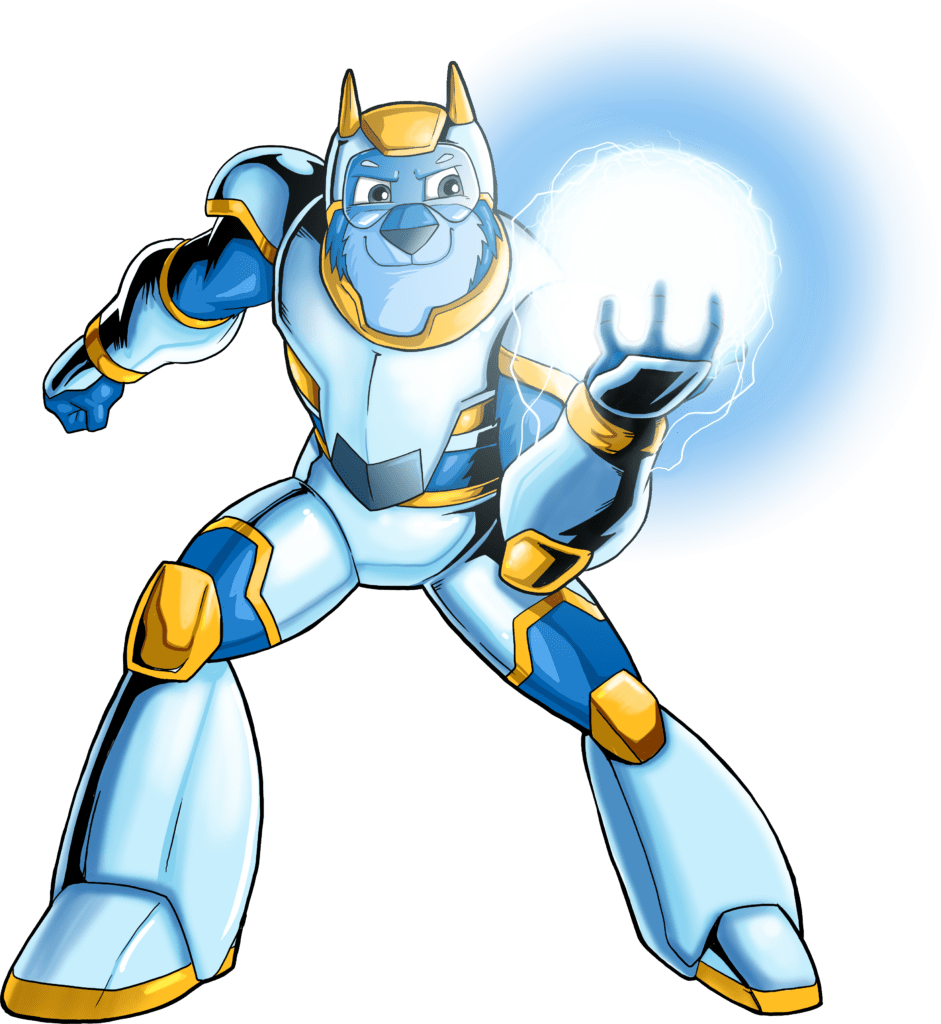 Gamers spend over $125B on in-game purchases in 2021. This money goes directly into the game developer's pockets, and players cannot sell their purchases to other players.
Blockchain & NFT's are on their way to disrupt this market and make gaming fair again by giving players more control over their in-game assets and purchases. 
P2E gaming is the future, but is not without challenges.
P2E games are graphically underwhelming, the quality is not competitive with the mainstream gaming market. 
Using Unreal Engine 5, Captain Inu is developing a game with great graphics that can compete with mainstream gaming developers.
P2E gaming is about to go to another level.
Get ready for – Captain Inu: Defender of the Inu Metaverse!
One Quadrillion Total Supply​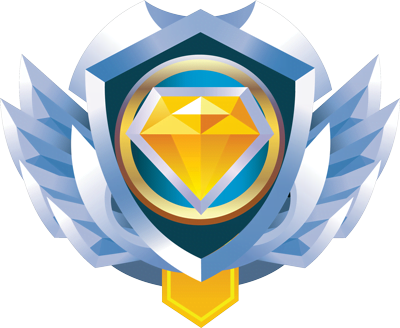 Fair Launch
We believe in fair launching when it comes to Token launches. This means NO Presales, No team tokens and providing adequate notice for buyers ahead of launch to purchase $CPTINU.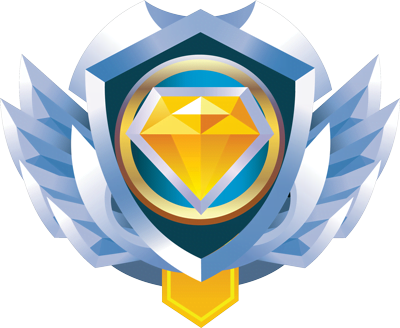 100% SAFE
Liquidity locked for over a year with team Finance and to be extended, ensuring your holdings remain safe whether trading short term or hodling long term.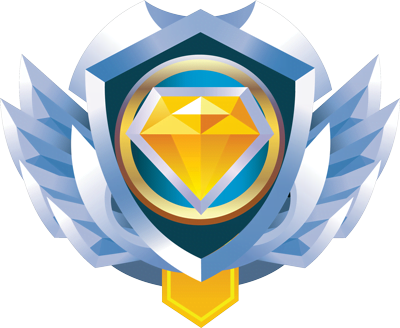 No Dev Wallet
We believe the core team's primary focus should be working for our holders to deliver. 5% development tax helps keep the team delivering.
* When purchasing please set your slippage to 12%-15%. Please note, the tax occurs within the smart contract transfer function. This function is evoked by decentralized exchanges on buys and sells, as well as wallets when doing wallet to wallet transfers. We do not have ability to distinguish between the origins of the function call so the transfer tax will apply to all. Please purchase $cptinu in the wallet you intend to store it in to avoid a tax on inter-wallet transfers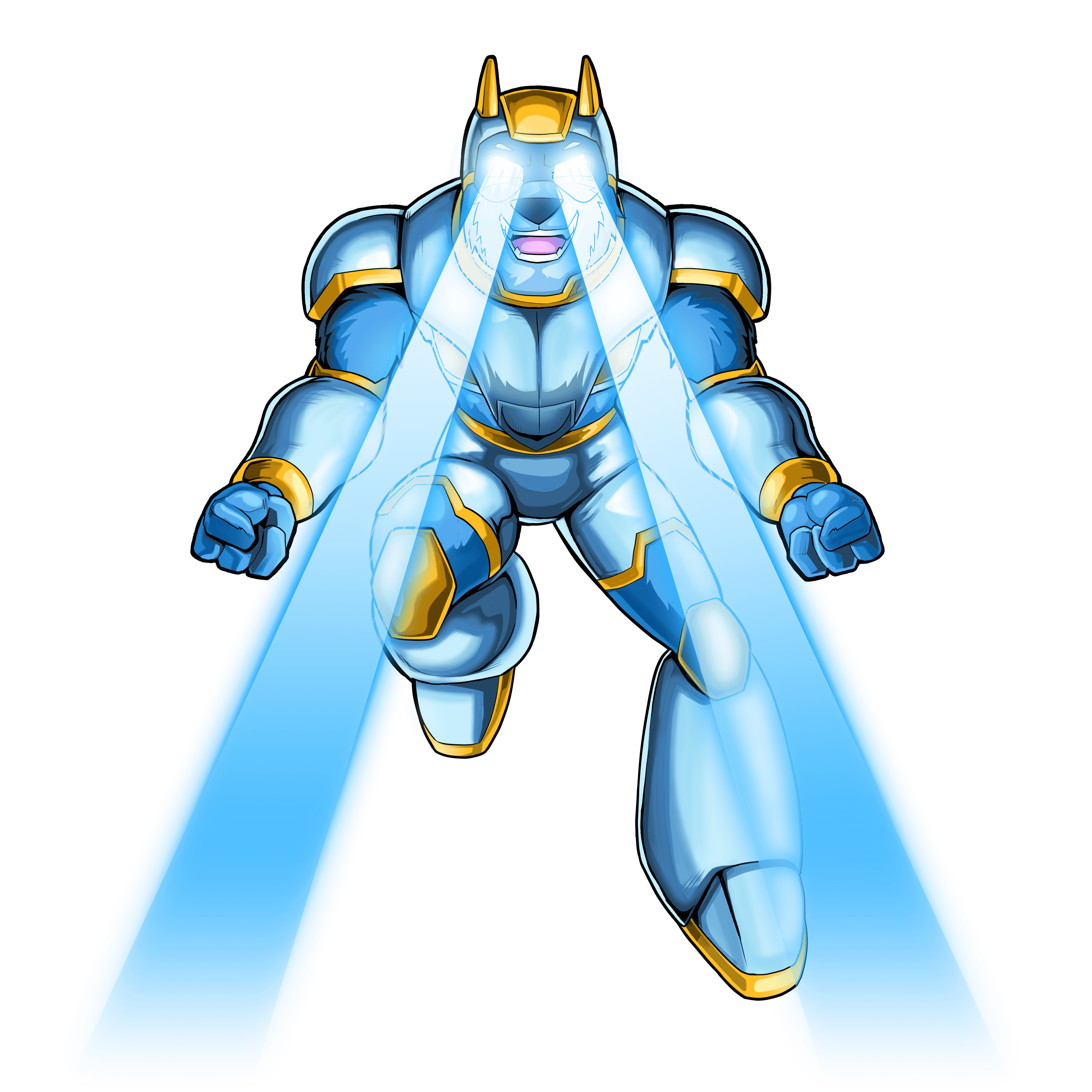 Chapter 1
Disrupting The Comic Book Industry
Website V3
Contract Migration
DEX Launch
Cinematic Comic Trailer
Strategic Advisors
The Inu Games
Metaverse VR Party
Alpha Game Footage
Captain Inu: Defender Of The Inu Metaverse Comic NFT issue #1
PFP NFT's
Physical Comic Book
Chapter 2
Disrupting The Gaming Industry
Beta Game Footage
Strategic Gaming Partnerships
Esports Marketing Campaign
Captain Inu Comic Con Stand Feat. AR Comics
Issue 1.5 Comic
Captain Inu: Defender Of The Inu Metaverse Comic NFT Issue #2
Captain Inu Animated Series
Chapter 3 Coming Soon…
Disrupting The Animation Industry
Become Captain Inu's Army!
Apparel
Frequent Captain Inu apparel give-aways. Exclusive merchandise for our token holders!
Early Game Access
Captain Inu token holders are able to play the game early on and are able to collect rare NFTs collectibles
Community dApp
How can you help the community? Shill your bags! Join Captain Inu with his very own shill marketing Dapp. Verified holders will get rewarded. Connect your Metamask & Build your reputation in the community through the Dapp!
Token Utility For Holders
Reflections on buy & sells. Airdrops, NFTs, & staking. More token utility will be added before the app & game launch
The Captain Inu community is at the very heart of our project. We are proud to say we have the most positive, helpful, and welcoming community in the entire crypto space. 
The Inuforce Legends is what really makes this project great and the main reason why Captain Inu will succeed in his mission.
You can make a difference too! Join the Inuforce today. 
Here are some testimonies and artworks from our community members:
"Have been continuously impressed by the team and community since I found Captain Inu. Am thankful to be apart of the InuForce, and grateful for all the great people I've met along the way"
"Captain Inu is more than just an incredible project, it is a community (#INUFORCE), filled with brilliant and positive minds who are bringing multiple avenues of entertainment, tools, and knowledge into the Defi world. I look forward to a lifetime in the Inuforce and continuing to watch Captain Inu evolve."
"No crypto community has the highest level of respect, thoughtfulness, honesty and unity as Captain Inu. The community support of the INUFORCE is unmatched.Telos, Medal, Satoshi House, Sephron and Grzilla bring technical brilliance and creativity to the Metaverse, and it's truly fascinating to follow the project's development."
"I have been part of the Captain Inu community since the first days of the project, and I truly feel blessed to have met such great people. It's so rare in the crypto space to find such an accepting community with a great project and to be able to make amazing frens along the way. Add the best in class devs that continue to keep their head down, working on putting out the best quality product imaginable while ignoring all of the noise and market conditions. Captain Inu has it all. I am #inuforce through and through 'til the end. #dontfadethecaptain"
"Captain Inu has one of the strongest and best communities I know, I made new friends here and my love for memes was rekindled <3"
"From humble beginnings to where Captain is now, what a unique journey"
Captain Inu Starship Crew
All supported by the loving Captain Inu #InuForce community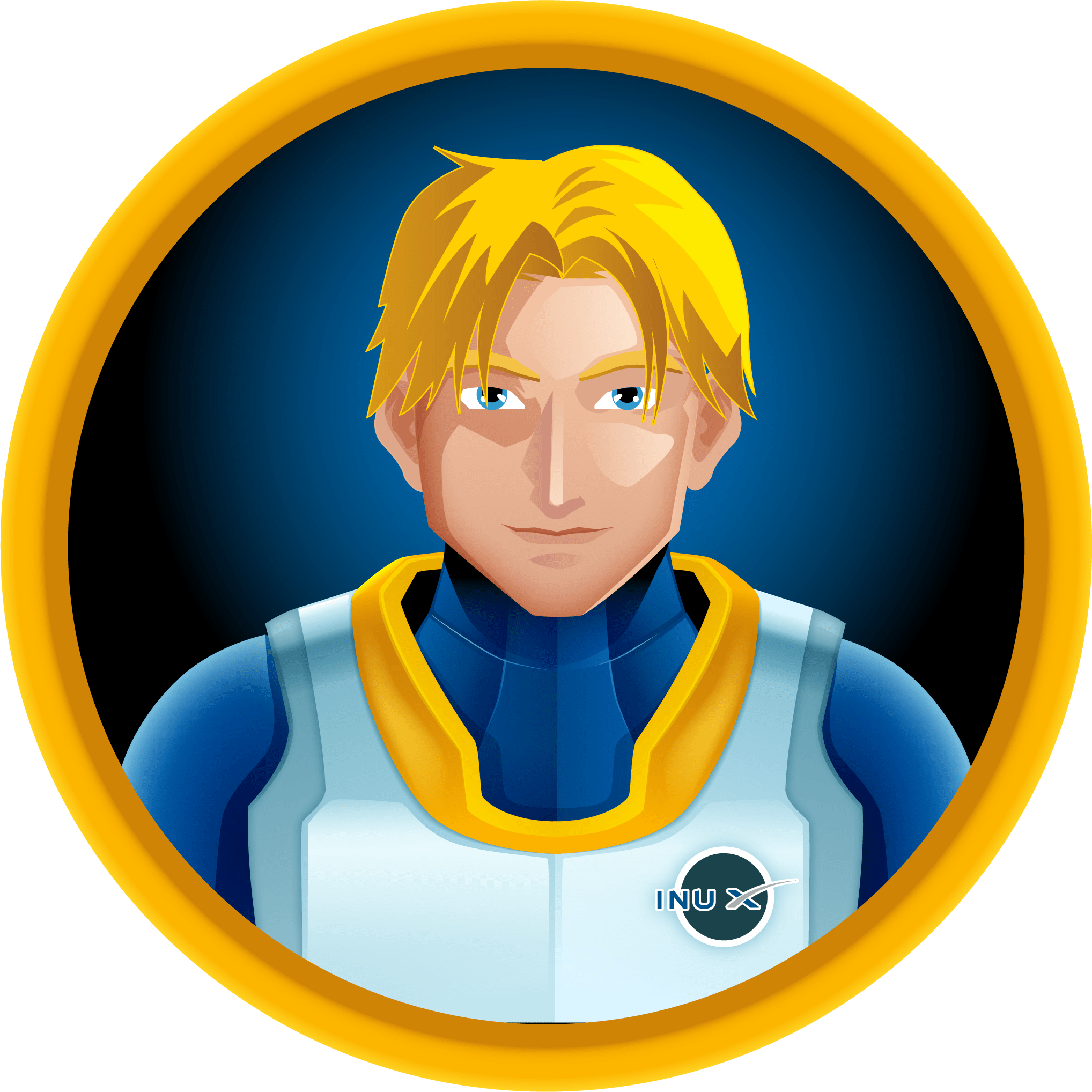 Operations Director & Music Composer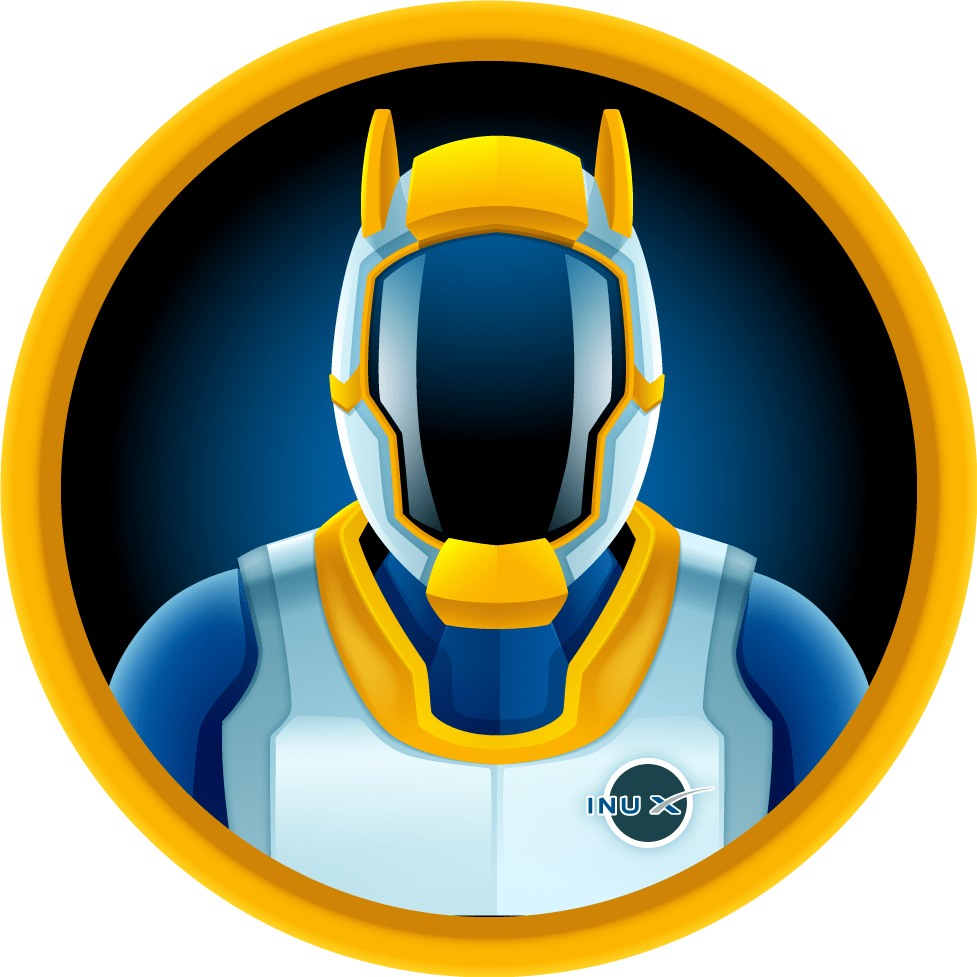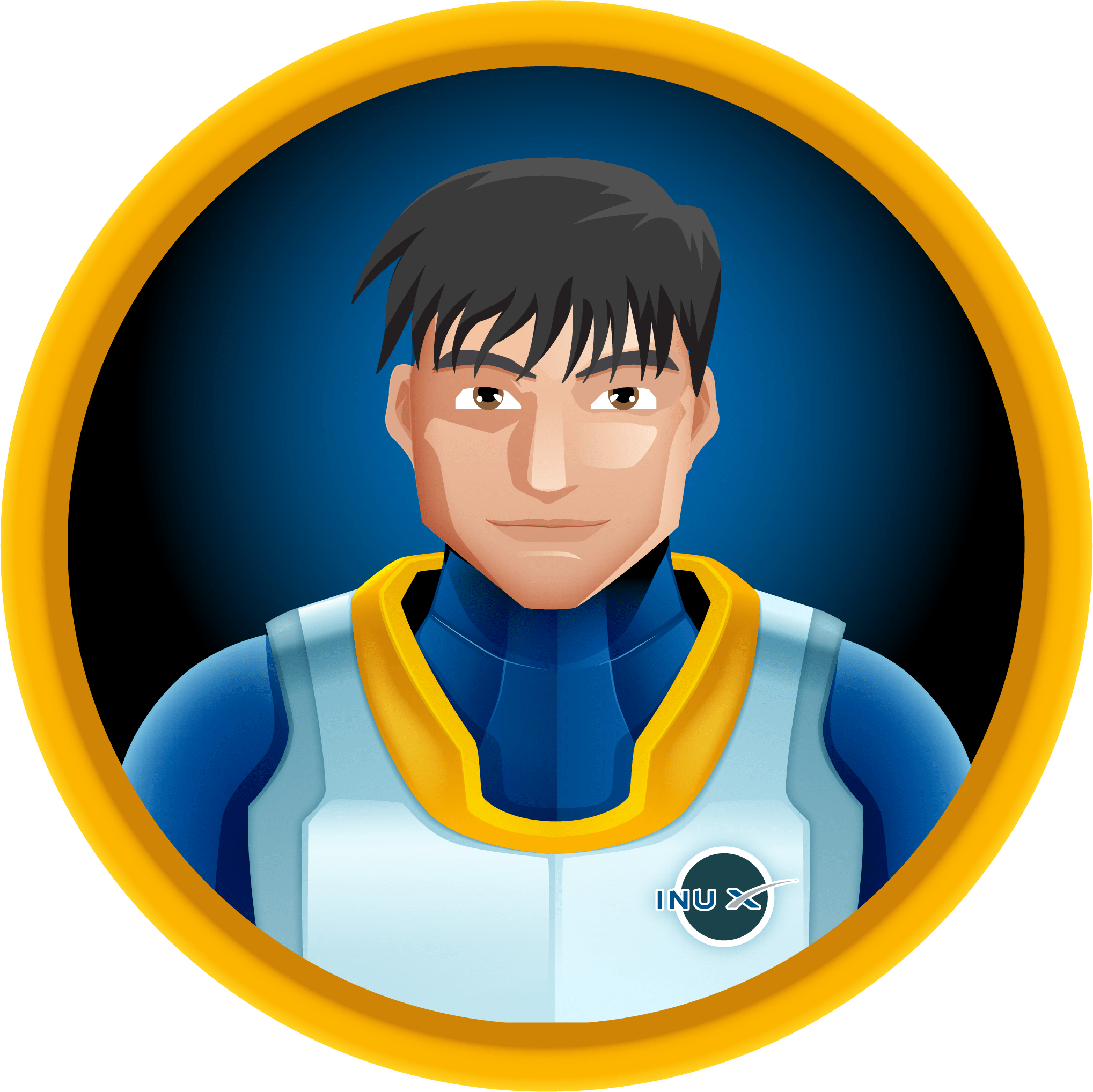 Business Development & Writer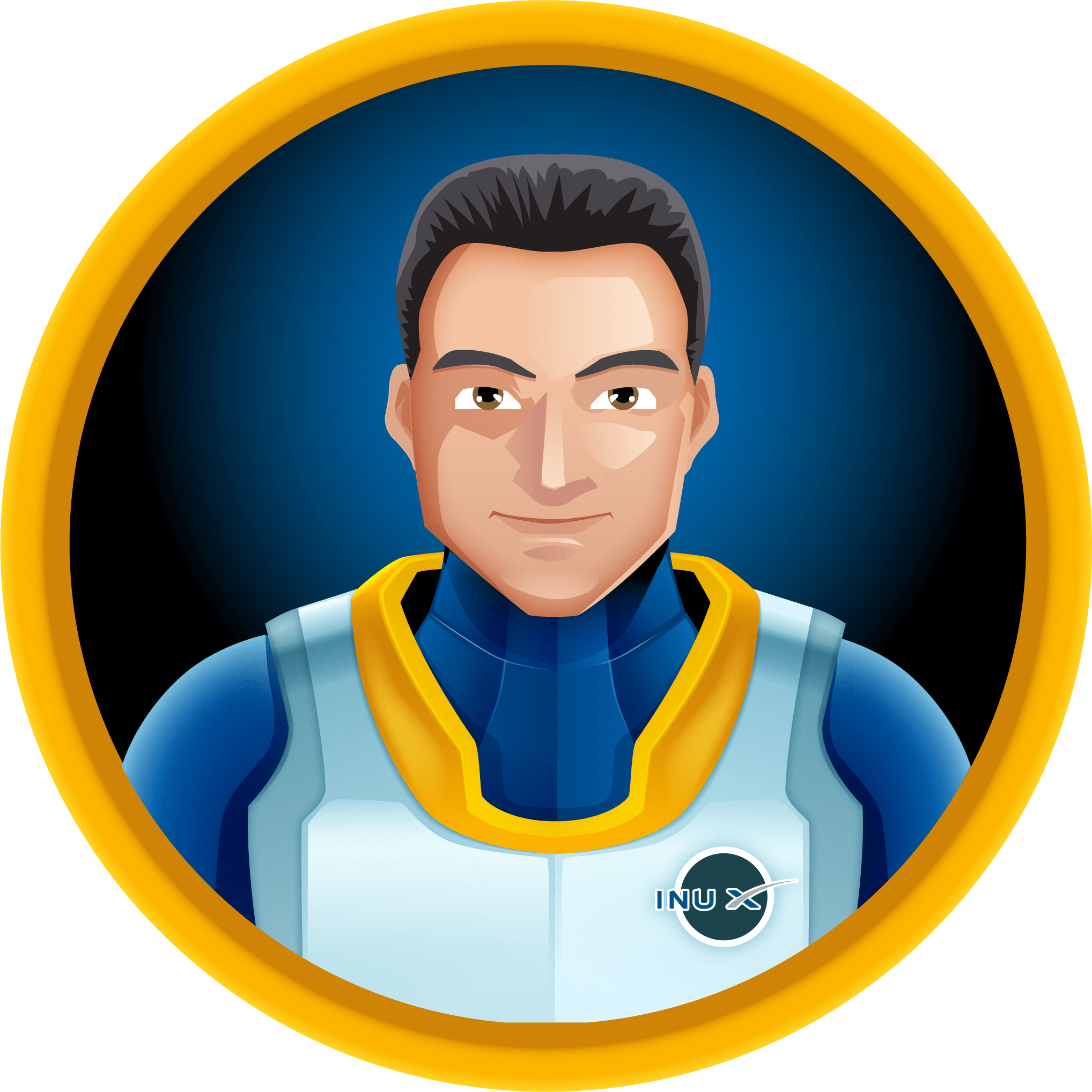 Strong Influencer Backing
We have built strong relationships with many respected influencers in the crypto space.
They have been loyal supporters of the project from the beginning and will make sure the word gets out whenever we release an important update or product.
We feature our loyal influencer supporters in our comics! Check out the Hall of Fame.