What is Gala Games?
Gala Games is a new-gen blockchain based game network that is taking the gaming industry in a completely new direction. A project with multiple metaverse and P2E (play to earn) games. By giving players ownership and control over games Gala games is doing something completely new in the space. Their mission statement is to 'make blockchain games that you actually want to play'. Hinting at the many blockchain games that purely revolve at somehow integrating NFT's. A lot of projects do not focus on delivering a quality gaming experience. Gala is not developing a single game, instead they are they are developing many exciting games. These games place fun first and the blockchain in the background, mainly for its utility. Finally allowing players to actually own and trade their in-game assets and take ownership of the development of their games. The native GALA token connects all of these Gala games.
How does it work?
By giving players the ability to own non-fungible-tokens or NFT's for the in-game items which they can trade with other players. Players can also participate in the development of games by using governance tokens and voting within the Gala games ecosystem. Even further, the Nodes voting system allows for players to decide on which games Gala games will develop. Giving players control of not only their games and in-game assets, but the entire eco-system and direction of the gaming company. It's truly a revolutionary way of democratizing the gaming industry. 
History of Gala Games
Gala Games was founded by Eric Schiermeyer which is also a co-founder of Zynga. Zynga is responsible for many popular mobile hits such as Poker, Mafia Wars and Farmville. Schiermeyer launched Gala Games in July 2019 with the mission to create a blockchain based gaming network. In November 2021 the price of Gala Games experienced a huge boom starting the month at just $0,09 and peaking at a whopping $0,71.
Is Gala Games a good investment?
You may be wondering if Gala Games still is a good investment. Given the broad utility of the GALA token in the Gala Games ecosystem there is a good case to be made to invest in GALA. GALA is the fuel that runs the Gala Games network. Using GALA, players can buy items within the Gala Games ecosystem. Also you can purchase card packs from other Alliance-members such as Splinterlands and activate Founder's Nodes on the Gala Games network. The project promises a focus on the long run. GALA games promises that the network will include many other functionalities in
The GALA token itself is an ERC-20 token which will enable players to create, play, own and trade within the GALA gaming platform. Furthermore, the GALA token will be having a halving every single year, reducing the number of tokens that released and creating more scarcity for the token. Always do you own research and remember; this is not financial advice.
Where can I buy GALA?
GALA is listed on all major exchanges centralized exchanges including Binance, Mandala, Coinbase and OKEx. If you prefer a DEX (decentralized exchange) you can also use Uniswap to purchase GALA.
What games can I play on Gala Games?
Town Star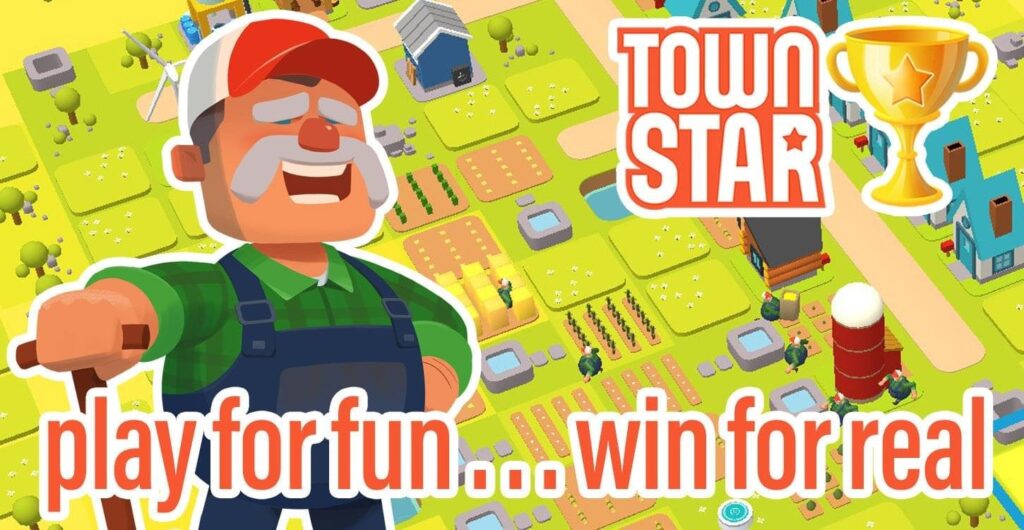 Starting off at the time of writing Gala Games has one game released called Town Star. Town Star is a production building game. This game is centered around building your own town or farm, trade goods to make an income and find out who's the productivity game champion. Choose your spot in the world, build a productive farm or become an industrial tycoon. The game gives you the possibility to win and trade NFT's. You can go ahead and play this game within your browser by going to the Gala games website.
But, except for Town Star, there are many other exciting games currently in development within the Gala Games ecosystem. The following games are not playable yet, but some in-game assets are already available on the Gala games website. So you can check those out already if you want. Here is a list of games to be released below:
Echoes of Empire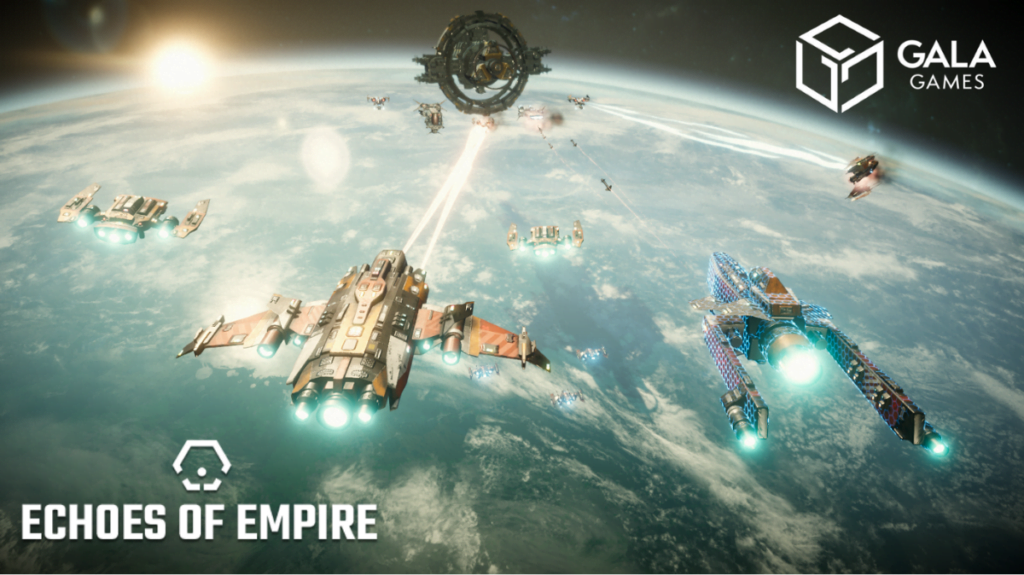 Echoes of Empire is an epic 4x, sci-fi, strategy game. Factions warring against one another on a galactic scale, setting the stage for an upstart hero (you!) and your grand ascent to power. You are also able to recruit Heroes and Knights to your banner and build, upgrade and own a fleet of shartships all in an effort to bring glory and control to you sector of the galaxy. You can go solo or team up, join massive guilds and fight over resources and star systems.
Spider Tanks
Spider Tanks is a PvP-Brawler game designed and developed by the award-winning Netherlands based game studio GAMEDIA. Players can choose their own tanks in the garage and battle it out in the arena!
The game is free-to-play but incorporates many play-to-earn mechanics by rewarding players for skill & resource collection.
Mirandus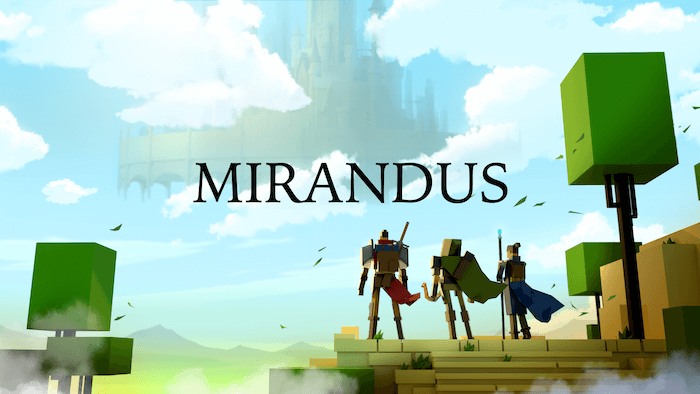 Mirandus is an epic fantasy RPG set in a massive world ruled by player-monarchs. In game, players have absolute freedom of choice: they can set out into the wilderness alone to try their fortunes against the monsters of the deep woods and dungeons, join with one of the monarchs to serve them in their court, or set up shop in one of the five great cities of the realm. Player ownership of in-game assets is a central mechanic, with players being able to hold land deeds which allow them to claim parts of the wilderness and set up holdfasts ranging from small farms to massive cities. In Mirandus, you decide who you will be and choose your own quest in the epic fight against evil.
Fortified
Fortfied is a PvP Tower Defense game in a medieval setting. In game players will be able to compete with one another to build the best tower defense strategies. Complete with players on your own terms on your own land or meet in neutral territory to battle it out to see who will take home the prize. Player ownership of assets is an important part of each part of this game. But those without land can still join and compete.
All the games of GALA games have P2E mechanics. Needless to say Gala games did their best to select different kinds of games to appeal to multiple audiences, for that we salute it.
What is P2E?
P2E stand for play-to-earn. This is a concept which makes it possible to earn cryptocurrency by playing blockchain games. Blockchain technology allows for the minting in-game items on the blockchain and giving players ownership of their avatars, skins & items. These items can then be traded and transferred between players. Usually using the native token of the game or eco-system. Because these tokens are normally also listed on centralized or decentralized exchanges it connects real-world finance to the in-game economy.
Is Gala games building a metaverse?
To answer this question we would first need to define a metaverse. A metaverse is a digital world connecting people around the world through the internet. Ideally this would include VR headsets making this world almost indistinguishable from the real world. In other words, what would make an ideal metaverse is if in the future there would be a gateway in between these different digital worlds uniting all metaverses. Gala games is not exactly building a Metaverse like Sandbox or Decentraland is doing. Instead they are releasing multiple high quality games and incorporating blockchain technology into these games. In game assets have real world value and in-game currency also has real world value. Gala games is doing their best in making blockchain games popular and their token is profiting from every game they build.
Gala Games price
At the time of writing GALA had a nice correction of 80% after it's initial metaverse pump of 1000% gain back in november. With the recent pump in overall crypto prices it has done very well. It has outperformed most other metaverse and P2E projects with a similar market cap with an almost 100% pump after this dip. Will we see bullish continuation to the upside from this level? We can only guess that this depends on the broader crypto market. Above all Captain Inu will be watching these metaverse and P2E tokens very closely.
Conclusion
To conclude this article, the blockchain gaming space is experiencing an amazing boom. At the moment there has never been a better time to delve in to the world of blockchain gaming. Not only is it a lot of fun, but potentially, if you get into the right games early you can make money just by investing your time into playing games you enjoy! Which games are the right ones to get into? There are many in development at the moment and time will tell which ones will come out on top. Gala Games is a great example of a blockchain game network. However there are many awesome stand-alone P2E blockchain games that are still in development at the moment. Games such as My Neighbor Alice, Illuvium and Captain Inu: Defender of the Metaverse, make sure to keep a close eye on them.
Want to learn more about the metaverse and P2E gaming and how that is connected to Captain Inu? Join our telegram channel and become an #INUFORCE legend.